Students in grades 9-12 will explore the geographical, cultural, and historical significance of events and locations around the world. Monthly meetings are held in the Lecture Center during lunch. Yearly dues are $5. Students experience history thru hands-on activities, geocaching, treasure hunting, field trips and bi-annual trips to Europe as well maintain the local Native American Burial Ground and Frost Park which they created. Multiple year State Champion History Bowl Teams meet in the fall to qualify for the teams.
Membership for the year closes at the October meeting.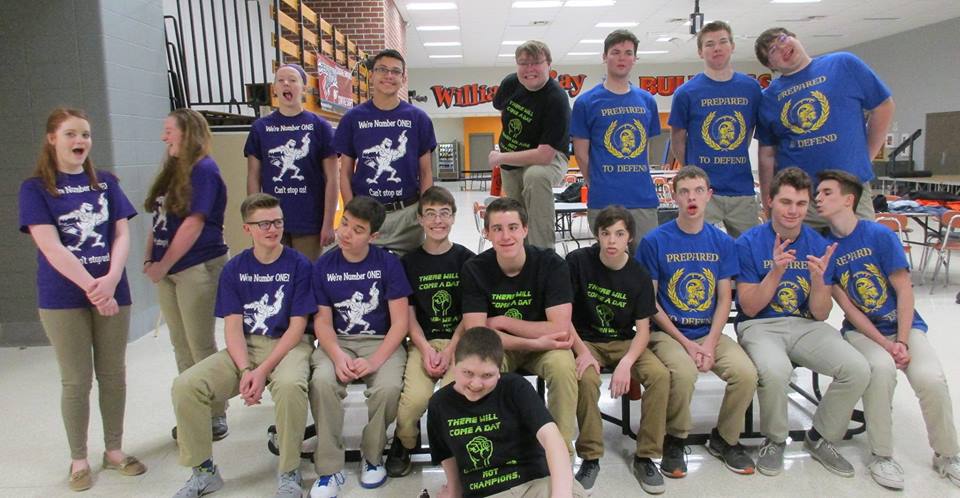 History Club 2017-2018
2017-2018 History Club Officers

President:

Evan Rees

Vice-President:

Adam Huber

Treasurer:
Daniel Rees

Special Events:

Community Service Chair:

Evan Rees

Publishing Chair:

Reese Amstutz & Taryn Ripple

Frost Park/ Native Burial Ground:

Titus Frederick

Fundraising Chair:

Daniel Rees

Treasure Hunt Chair:

Marcos Gallegos-Roeker

Concessions Chair:

Adam Huber

Jewelry Chair:

Ashtin Peck

Tea Committee Chair:

Reese Amstutz

Geocaching Chair:

Committees
Frost Park/ Native Burial ground *Tea

Fundraising *Jewelry Making

Treasure Hunt *Geocache

Special Events

Publishing
Europe Trips

2001- England, France, Italy, Monaco
2003- Ireland, Wales, England, France
2005- France, Switzerland, Italy
2007- Spain, Moracco
2009- Germany, Austria, Switzerland, France
2011- Ireland, Wales, Scotland, England, France
2013- Switzerland, Italy, Monaco, France
2015- England, France, Spain
2017- Germany, Austria, & Switzerland
2019- TBA

The WBHS History Club travels to Europe every two years.
WI State History Bowl Champions

2012, 2014

WI State History Bee Champ

2012- Michael Roth

National History Club of the Year

2010

National History Club Advisor of the Year

2008, 2011
Local Adventures-

Black Point/Lake Geneva Historical Tour
Overnight USS COBIA WWII Submarine
Chicago History Museum
Chicago Field Museum
Yerkes Observatory
Old World WI Civil War Reenactment
History Bowl
Medieval Times Dinner Theater
WI Maritime Museum
Museum of Science and Industry
Milwaukee Public Museum
Village of the Silent Cemetary Seminar
Meet Us at the Movies
Yerkes Observatory "Behind the Scenes" Tour
Clue Room - Lake Geneva
Shore Path Hike & History
Black Point WI State Historical Site

Special Exhibits Viewed-

Titanic Special Exhibit
King Tut
Egypt and the Nile
Dead Sea Scrolls and the Bible
U505 WWII German Submarine
Ghosts of the Abyss
Machu Picchu
Civil War
Special Showing of "To Kill a Mockingbird"
Kenosha Civil War Museum
Lake Geneva Museum "History Mystery"
Historical Fashion Show - Geneva Lake Museum
Chicago History Museum
Awards Given by History Club-

WBHS History Club Student of the Year
WBHS History Club Scholarship
National History Club Student of the Year
National History Club Scholars Award
National History Club Leadership Award

Awards Received-

2008, 2011- National History Club Advisor of the Year
2010- National History Club of the Year
2012-2014 WI State History Bowl Champions
2012- WI State History Bee Champ, Michael Roth
2013- WI State Geography Bowl Champ, Jacob Olson
2014- #8 Small School Top Ten National History Bowl
2015- #9 Small School Top Ten National History Bowl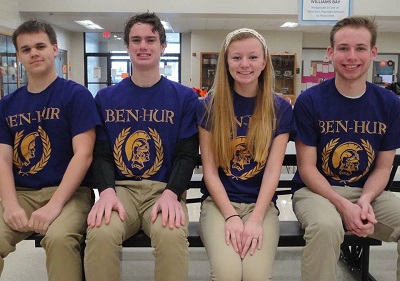 WBHS 2015 Varsity History Bowl Team, WI State History Bowl Champions
National Afffiliation-

National History Club, Sudbury, MA